Q&A: Air freight bomb plot
Two devices from Yemen bound for the US have been intercepted by security officials in the UK and Dubai. An international investigation is taking place in the US, Europe and the Middle East.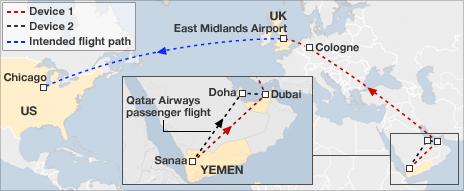 Related Internet Links
The BBC is not responsible for the content of external sites.