Freed US hiker Sarah Shourd meets Obama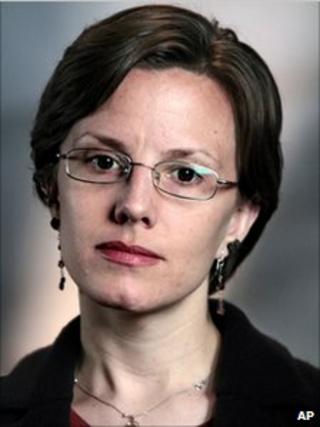 A US hiker freed after more than a year in prison in Iran has met US President Barack Obama in Washington.
Sarah Shourd and the mothers of the two men still held in Iran, Shane Bauer and Josh Fattal, were personally welcomed by the president, the White House said.
Mr Obama stressed that he would do all he could to ensure the release of Mr Bauer and Mr Fattal, a statement said.
Ms Shourd last week met Iranian President Mahmoud Ahmadinejad at the UN, when she pleaded for their freedom.
The White House statement praised the Shourd, Bauer and Fattal families for their courage, saying: "We remain hopeful that Iran will demonstrate renewed compassion and do the right thing by ensuring the safe return of Shane, Josh and all the other missing or detained Americans in Iran."
Ms Shourd, 32, returned to the US after being released on 14 September on bail.
The three were captured by Iranian border guards in the country's north in July 2009 and accused of spying.
They have always maintained that they accidentally crossed over the border into Iran from Iraq while hiking in the mountains of Kurdistan.