Freed hiker Sarah Shourd meets Ahmadinejad at UN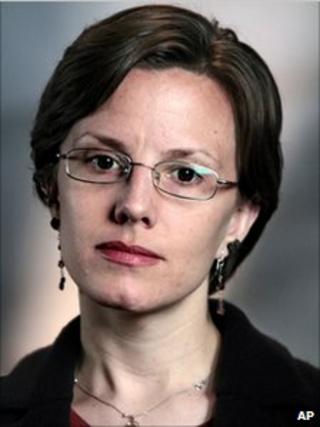 A US hiker freed after more than a year in prison in Iran has met the Iranian president at the UN in New York.
Sarah Shourd said she pleaded with Mahmoud Ahmadinejad to release her two friends, Shane Bauer and Josh Fattal, who are still imprisoned.
The three were captured by Iranian border guards in the country's north in July 2009 and accused of spying.
While in prison, Ms Shourd had prayed for a chance to meet the president, she told ABC News.
Ms Shourd, 32, was released on 14 September and returned to the US last week.
"I just want to thank Mr Ahmadinejad for this gesture of allowing my mother and I to meet with him and for the mothers of Shane and Josh," she told ABC. "It was a very gracious gesture and a good meeting."
Ms Shourd and the other two hikers have always maintained that they accidentally crossed over the border into Iran from Iraq while hiking in the mountains of Kurdistan.