Wind turbine business boost hope in Norfolk and Suffolk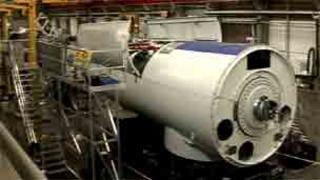 Plans for thousands of wind turbines in the North Sea could bring a business boost to Norfolk and Suffolk.
Siemens Wind Power of Denmark is planning to build a new factory to build the turbines, that would employ about 700 people in the UK.
Business leaders in Great Yarmouth and Lowestoft are among the bidders.
Leo Schot, from Siemens, said the factory would be built within four years and the firm is looking at sites in East Anglia and North East England.
Mr Schot said: "The UK is a major market for our offshore turbines and 50% of our output in Denmark is shipped there.
"We want to be closer to our customers with a plant.
"It makes strategic sense also because transportation and logistic costs are a dominant part of the production equation."
Siemens Wind Power is one of the leading turbine builders in Europe and currently produces about eight turbines a day on its production line in Denmark.