Oil firms meet 'drill ban' commissioner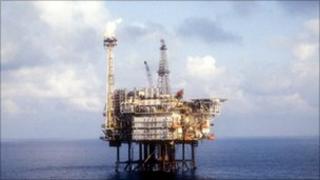 Oil and gas producers are meeting the European energy commissioner to demand clarification on comments he made about a drilling ban in the North Sea.
Gunther Oettinger told legislators last week that any responsible government would freeze new permits following the Gulf of Mexico oil spill.
He said the disaster should be seen as a warning about safety in the industry, and that drilling should stop.
Industry body Oil and Gas UK said the remarks were "wholly unjustifiable".
Mr Oettinger's comments came as new figures showed drilling activity in the North Sea had risen sharply in the past three months.
The commissioner has already requested all oil and gas companies to fill out a 12-point questionnaire, asking them to detail the measures they were taking to mitigate the risks of drilling.
Speaking ahead of the meeting, a spokesman for the commission said: "The commission is currently analysing the existing EU and national legislation and will complete its assessment on this basis.
"Depending on the results, Commissioner Oettinger will come out with new legislative and policy proposals this autumn."
Mr Oettinger commented: "No regulatory regime alone can give us 100% guarantees of safety.
"Much depends also on the attitude and practices of operators and on having an operational system available.
"I wish to make sure that the necessary legislation is in place and effectively implemented and that, at the same time, all possible efforts are made by the industry to avoid a similar accident and consequent oil spill."
The commission pointed out that oil and gas exploration and production operations offshore in the EU do not face the same extreme conditions as in the Gulf of Mexico, but an accident affecting one or several member states could not be ruled out.
But the commissioner said that in the event of an accident offshore drilling operations are subject to EU environmental laws on everything from environmental liability, and laws covering wild birds and the protection of their habitats, to coastal water quality.
However, industry insiders described the minister's call for a freeze on new drilling permits as a "knee-jerk reaction" to the issue.
In June the UK's Energy and Climate Change Minister Chris Huhne announced that the annual environmental inspections on drilling rigs would be doubled.
He also said a new oil industry group would be asked to report on how Britain could prevent and respond to any future spills.
International oil representatives OPG are meeting Mr Oettinger in Brussels.