Cheryl Cole 'on the mend' says Simon Cowell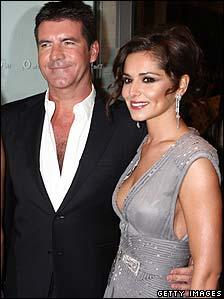 Singer Cheryl Cole is "making a good recovery" after being diagnosed with malaria, her fellow X Factor judge Simon Cowell has revealed.
"I had a text from her yesterday," the pop mogul said at the launch of a charity to help burns victims.
"She is on the mend and looking forward to coming back to work."
Cole, 27, was diagnosed with malaria after collapsing last week, forcing her to pull out of V Festival and the boot camp stage of The X Factor.
On Friday she left intensive care and was transferred to a private clinic.
It is believed she contracted the disease during a six-day visit to Tanzania, on Africa's east coast, with friend Derek Hough.
Cowell was joined at Tuesday's event by Katie Piper, an aspiring TV presenter scarred in 2008 when she had sulphuric acid thrown in her face.
The 26-year-old underwent more than 40 operations on her face and throat that included groundbreaking surgery at Chelsea and Westminster Hospital.
Cowell described Piper as an "inspiration" as he backed her plan to set up a specialist burns rehabilitation centre offering medical treatment and emotional support.
"I was really touched by her story which is why I wanted to meet her," he told reporters.
Related Internet Links
The BBC is not responsible for the content of external sites.