Killer of aid worker Margaret Hassan 'goes missing'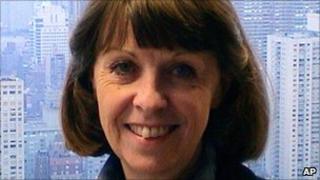 The sister of Margaret Hassan, the British aid worker murdered in Iraq, has claimed that the man found guilty of the crime has gone missing.
Ali Lutfi Jassar was given a life sentence in June 2009, but won the right to a retrial, which had been due to start on Thursday.
Deirdre Manchanda, Mrs Hassan's sister, said the family had been told that Jassar could not be located in prison.
Mrs Hassan, 59, was abducted and murdered in Baghdad in 2004.
'Previous concerns'
"The assistant director general of the prison has confirmed that he cannot locate him," said Mrs Manchanda.
"Our lawyer in Baghdad expressed his concerns sometime ago about ALJ's [Ali Lutfi Jassar] non-appearance at any of the appeal hearings."
A Foreign Office spokesman said it was ready to help Mrs Hassan's family.
"We stand by to provide consular assistance for Margaret Hassan's family, and want justice to be done for this dreadful crime committed against someone who dedicated her life to helping all Iraqis," he said.
Irish-born Mrs Hassan, had joint British, Irish and Iraqi nationality. She was married to an Iraqi and had lived in the country for 30 years.
She was director of charity Care International in Iraq when she was abducted in October 2004.
She was shot dead weeks later, but her body has never been found.
Jassar was arrested by Iraqi and US forces in 2008 after contacting the British embassy in Baghdad and attempting to extort money in return for leading them to Mrs Hassan's body.
An English-speaking Sunni from Baghdad, he pleaded not guilty at the original trial.
He claims he was forced to sign statements confessing to the charges after being beaten and given electrical shocks during questioning, and successfully appealed to have a retrial.