Scores sick after Mumbai chlorine gas leak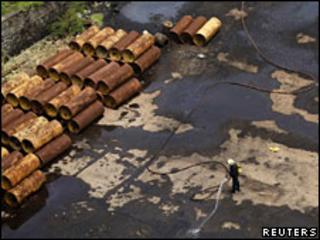 More than 60 people were taken to hospital after a suspected chlorine gas leak in the Indian city of Mumbai.
Six were reported to be in a serious condition because of the leak from a cylinder at a warehouse in the Sewri industrial area.
Four firefighters were among the sick. Those affected complained of nausea and burning eyes, the BBC's Prachi Pinglay in Mumbai says.
Many of the sick were in a stable condition at the city's JJ Hospital.