UK orphanage boss held in Malawi bailed, husband says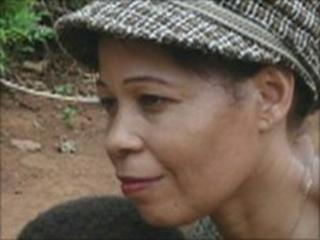 A charity worker who was detained on theft charges in Malawi has been released on bail, her husband has said.
Mary Woodworth, of Preston, Lancashire, was accused of trespassing on land used by her charity, Friends of Mulanje Orphans (Fomo), and arrested on 4 July.
Her husband, Keith Woodworth said "he felt tremendous relief" that she was out and safe, but was adamant she had done nothing wrong.
The Foreign Office said it could not intervene in the judicial process.
She has been released on bail until a hearing next month, Mr Woodworth said.
Mrs Woodworth, who was born in Malawi but is a British citizen, was arrested by police in the Mulanje district and charged with trespass over a land dispute.
Feeding programme
She runs a 5,500-strong orphanage in the country, but the company which owns the adjoining tea plantation contests ownership of the site, which is used by the charity to grow food.
"She will be able to get back with the kids, get them back to school and get the feeding programme under way again,
"But we have only got stage one out of the way," Mr Woodworth added.
Since her arrest last week, British embassy staff have been providing consular assistance and have visited Mrs Woodworth in detention.
"We will continue to offer Mrs Woodworth consular assistance, and, with her permission, we can raise any concerns with the authorities if we believe the individual is not being treated in line with internationally accepted standards regarding fair trials and prisoners' rights," a Foreign Office spokesman added.