Cornwall's meals on wheels in need of volunteers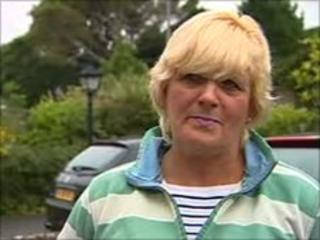 A service which delivers hot meals to elderly and vulnerable people in Cornwall says it needs more volunteers.
The Royal Women's Voluntary Service (WRVS) which delivers the meals says it is difficult to make daily deliveries, especially in the Redruth area.
The charity said many volunteers were already in their 70s, and a younger generation was needed.
The service provides hot meals to people in their homes who want to maintain their independence.
Marcia Hughes from WRVS said: "One of the problems we have most is in Redruth where we just don't have delivery drivers at the weekend.
"We do a seven-day service for 365 days of the year and it would be a shame to give up maybe a Saturday or a Sunday."
Gwen Austin, who receives the meals, said: "I can't thank them enough because they come to me every day and they're really good and look after me.
"I'm glad that I can have the service."
The organisation has been delivering meals on wheels since 1947.