Summer Wine actor bemoans farewell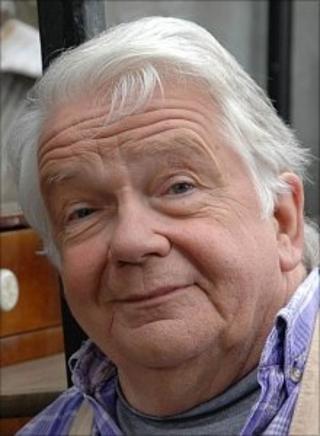 Last of the Summer Wine star Tom Owen has criticised the BBC for not filming a special farewell episode of the show.
The world's longest-running sitcom will end this summer on BBC One.
"The BBC could at least have done us the courtesy of finishing the series off properly, with a specially-written final episode," he told the TV Times.
The BBC said the show would be celebrated in special editions of Countryfile and Songs of Praise from the Yorkshire town where it is filmed.
Owen, 61, who plays Compo's son, Tom, said the absence of a farewell episode was "a little bit off, to say the least".
When it was announced last month that the series was coming to an end, BBC One controller Jay Hunt said: "This wonderful final series is a fitting farewell to these much-loved characters and I am delighted some of the channel's other heritage brands will be helping to say goodbye in style."
The show has been filmed in Holmfirth, West Yorkshire, since it began in 1973.
Over the years it has featured a host of famous faces including Eric Sykes, Dame Thora Hird and Bill Owen - Tom Owen's father - as main character Compo Simmonite.