Farmers bid to save East Yorkshire pumping stations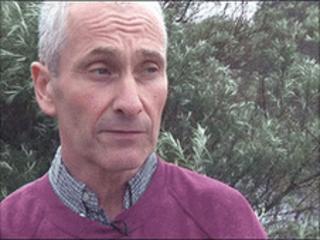 Farmers are urging the Environment Agency not to abandon three water pumping stations in East Yorkshire.
The agency said pumps at Tickton, Wilfholme and Hempholme were not a priority as they were responsible for land drainage.
It said it would be looking at alternative sources of funding for the pumps.
But farmers insist they protect millions of pounds worth of crops and lower the flood risk for urban areas.
Strategy manager for the Environment Agency Thomasin Meadley said: "We are all in a challenging economic climate and it may no longer be possible to maintain some pumping stations and flood banks which serve an important land drainage function but do not reduce flood risk to people, homes and businesses, which are our top priority."
'Increased risk'
She said the agency had set out a commitment to maintain the pumps for an additional five years and it would use this time to explore other areas of funding.
Beverley farmer Martin Voase said the pumps were crucial to maintaining agricultural production around Driffield and Beverley.
He said: "The flood banks and pumps that the agency wants to abandon protect more than 5,500 hectares of prime agricultural land.
"Not only will important food crops be at risk, but that increased risk will be shared by the people of Hull."
The National Farmers Union said it would be joining forces with other organisations such as the East Riding of Yorkshire council to fight the proposals.
Draft plans
The union said local farmers were being urged to send their comments direct to the Environment Agency and their MPs.
In May the Environment Agency published draft plans on how to manage the flood risk from the River Hull over the next 20 years.
It said an investment of £109m was needed to manage the risk to about 100,000 homes and businesses in Hull and its surrounding area.
The agency said plans to no longer maintain the three pumping stations were part of this strategy.
An estimated 35,000 people were affected by flooding in Hull in June 2007.