Paperchase sale agreed by Borders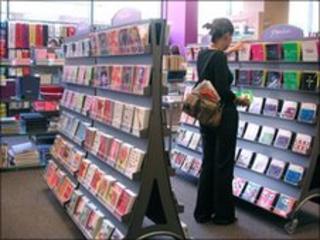 US book retailer Borders has agreed a deal to sell UK-based stationery group Paperchase to private equity group Primary Capital for $31m (£20m).
Borders said it would use the proceeds from the sale to reduce debt levels and would continue to carry Paperchase products in its US stores.
Primary Capital said it was looking forward to building the business in the years ahead.
Borders acquired a majority interest in Paperchase in 2004.
It said the deal to sell the business should be completed within a week.
'Building success'
Borders has been struggling in the face of increased competition from discounters and online book sellers.
It sold its UK chain of the same name, which went into administration last November, in 2007.
President Mike Edwards said selling Paperchase would strengthen the company's balance sheet and allow it to focus on "revitalising the brand".
Primary Capital director Graham Heddle said: "We're excited by the opportunity to build on the success of Paperchase, which is a well-known, design-led stationery brand in the UK.
"We look forward to working with the Paperchase team to build the business over the next few years."
Paperchase operates 106 stores in the UK, including concessions in department stores.