Boy's 'leave my mummy' plea to rapist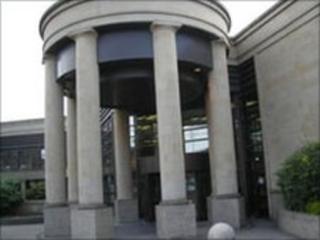 A five-year-old boy pleaded with his mother's abusive partner to leave her alone as he beat her unconscious, the High Court in Glasgow has heard.
Carpet fitter Neil McIntosh admitted assaulting and raping the woman at addresses in the Highlands and a second woman in Glasgow.
The son of his first victim would shout "leave my mummy alone" and try to pull McIntosh off his mother during attacks.
Temporary Judge Norman Ritchie deferred sentence until next month for reports.
McIntosh, described as a prisoner at Barlinnie, was placed on the sex offenders register and remanded in custody.
The court heard that he attacked his first victim at various addresses in Inverness and Culloden between January 1999 and November 2005.
On one occasion he tried to drown the woman and he also demanded that she wear make-up at all times.
Knocked unconscious
When she finally managed to get away from him, McIntosh moved on to his next victim who was a woman he met at Inverness railway station.
He repeatedly assaulted and raped her at an address in Glasgow between January and September 2009.
Prosecutor Leanne Cross told the court that McIntosh demanded sex every night from his first partner.
She added: "He often beat her in front of her son who would try to pull him away shouting 'leave mummy alone'."
The court heard that on one occasion McIntosh threw the woman against a wall and knocked her unconscious and when she woke up her son was lying over her crying.
He also held her head under water for long periods of time as she ran her son's bath.
McIntosh met the second woman in August 2008 and subjected her to a series of assaults and raped her repeatedly.
The court heard she called one of her friends during an assault.
Police became involved and McIntosh's first victim then came forward.