Boy, seven, killed in Cardiff house fire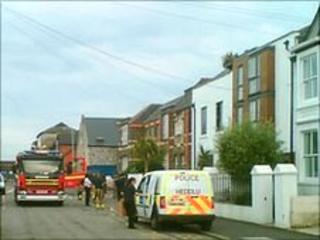 A seven-year-old boy died in a fire at a Cardiff home, police have said.
Officers are investigating the fire, which killed Yasin Ali and left two other people suffering from smoke inhalation.
Fire crews found a fire in a first-floor bedroom at the property in Severn Road, Canton, when they were called at around 1830 BST on Monday.
South Wales Police are not treating the fire as suspicious and say they are investigating on behalf of the coroner.
Three people were taken out of the house after fire crews were called.
They were treated at the scene and then taken to University Hospital of Wales.
However, Yasin suffered fatal injuries.
South Wales Fire and Rescue Service said the crews found the building heavily smoke-logged.