Cardiff businessman faces 'bribe' retrial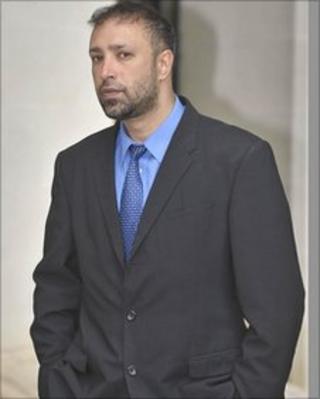 A businessman from Cardiff accused of being the accomplice of a corrupt senior Crown Prosecution Service lawyer is to be retried.
The original trial of Saifur Khan, 37, collapsed after psychological reports showed he was unable to properly answer questions whilst giving evidence.
He is accused of being the accomplice of Safraz Ibrahim, the former head of advocacy at Gwent CPS.
Mr Khan, of Cardiff, has been granted bail until the retrial in October.
Swansea Crown Court had previously heard that Ibrahim was caught by an undercover police operation.
He admitted taking a share of a £20,000 bribe to drop a case after telling an undercover agent that he could "manoeuvre" an assault charge a man was facing.
Ibrahim is due to be sentenced after pleading guilty to corruption, attempting to pervert the course of justice and misconduct in public office.