Traders warned after spate of copper thefts in Surrey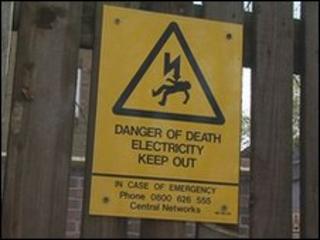 Police are urging business bosses to step up security to tackle thieves cashing in on the cost of scrap metal.
Copper wire and piping worth thousands of pounds was stolen from premises in Guildford, Farnham, Godalming and Woking in three days last week.
In one case, thieves lifted manhole covers to cut through cabling before replacing the covers and fleeing.
A police spokesman said: "This is costing local businesses thousands of pounds as well as great incovenience."
'Massive disruption'
The latest spate of thefts all happened between 8 and 10 July, mainly late at night or in the early hours.
Wiring was stolen from premises owned by EDF in East Clandon, Sita's recycling plant in Godalming, and at East Hill, Woking. More than £1,000 of piping was also taken from a building on Farnham trading estate.
Earlier this month £800 of copper cabling was stolen in Byfleet.
Police say there has been an increase in such thefts as the value of scrap metal has risen.
They are encouraging business people and the general public to look out for suspicious activity and report it to police.
"Quite often these thieves will pose as workmen and appear to be acting legitimately, but if you have any doubts at all, please contact us straight away," said the spokesman.
"In many instances, it causes massive disruption to local residents, particularly when telephone cabling is targeted and leads to the phone lines being shut down."