UK trips abroad in record fall in 2009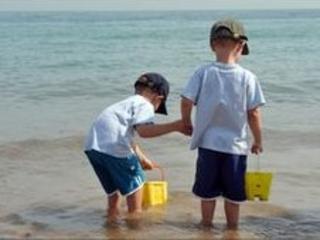 Visits abroad by UK residents fell by 15% in 2009, the fastest rate since the 1970s, according to the Office for National Statistics (ONS).
A total of 58.6 million trips were made last year, 10.4 million fewer than in 2008.
The number of visitors coming to the UK also fell, but at a slower rate of 6.3%, with 29.9 million overseas residents entering the UK.
Business visitors both to and from the UK showed the steepest fall in numbers.
UK business travel fell by 23%, while 19% fewer business trips were made by non-residents to the UK.
The ONS report, Travel Trends, shows that although visits abroad had fallen in both 2007 and 2008, these falls were much smaller at 1% and 2.7%.
The long-term average since the data first began to be collected in the 1970s showed overseas travel growing at an average of 4% a year.
London and Lithuania
The fall in the value of sterling appeared to play a part in the findings.
Although fewer overseas residents came to the country, they spent a total of £16.6bn, up from £16.3bn in 2008, as sterling fell against many currencies making visitors' money go further.
London remained by far the most popular city, with 14.2 million visits and an average stay of six nights.
Second was Edinburgh, with 1.3 million overnight visits.
Manchester, Birmingham, Glasgow, Liverpool, Bristol, Oxford and Cambridge were the next most popular destinations.
UK residents still prefer Spain, France and the US, which together accounted for 21.3 million of the 58.6 million total for 2009.
Egypt, Lithuania and Jamaica were the only three countries, however, which saw a rise in UK visitor numbers.
The most dramatic slip in the popularity stakes was Mexico, which attracted 41% fewer British people.
2009 was the year it was hit hard by swine flu.