French cabinet backs retirement age rise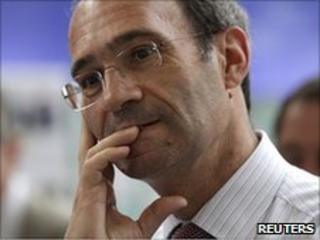 The French government has approved a draft law that would raise the retirement age from 60 to 62.
The bill, drawn up by Labour Minister Eric Woerth, would rescind the right to retire at 60, enshrined since 1982. It will pass to parliament in September.
Meanwhile Mr Woerth announced that he was resigning as treasurer of the governing centre-right UMP party.
He has been under pressure over claims of illegal donations to Nicolas Sarkozy's 2007 presidential campaign.
Both he and Mr Sarkozy have denied they received any illegal funding from Liliane Bettencourt, the heiress to the L'Oreal cosmetics empire and one of the world's richest women.
Separately, French tax inspectors have cleared Mr Woerth of helping Mrs Bettencourt evade taxes.