Plans could shut Aberdeen and Edinburgh forensic labs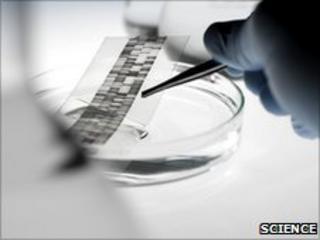 Proposals that could lead to the closure of two of Scotland's four forensic crime laboratories have been published.
The option is among a range of measures being considered by the Scottish Police Services Authority as it looks to make annual savings of up to £3.5m.
It follows a year-long analysis of how forensic services could better meet the needs of police forces and prosecutors.
All of the options it has set out would result in job cuts.
The first purpose-built forensic facility to be built in Scotland for 15 years recently opened in Dundee.
While a new laboratory being built at the Scottish Crime Campus in Gartcosh is due to open by 2013, which will replace the current Glasgow laboratory at Strathclyde Police's Pitt Street HQ.
The SPSA has previously said it had no immediate plans to close its two other laboratories in Aberdeen or Edinburgh.
But one of the options it is now considering would see all scientific support delivered only from Glasgow - later Gartcosh - and Dundee, with the Aberdeen and Edinburgh sites both closing.
Another possibility would be for four smaller "satellite" laboratories staffed by scientists being maintained in the cities, supported by two larger processing units at Gartcosh and Dundee.
This would offer annual savings of £2.8m by 2015 compared with £3.5m annually for the "two site" option.
Other options published by the SPSA on Tuesday include driving forward a programme of "change and efficiency" within the existing four laboratories, with potential annual savings of £1.75m by 2015.
While investing in a new case management IT solution within the existing four laboratory structure is also being considered.
Drug tests
This option was said to offer annual savings of £2m by 2015.
The SPSA currently employs 570 forensic staff. All the options it has set out would result in between 37 and 93 posts being cut.
It said the proposals, which have now gone out to consultation before Justice Secretary Kenny MacAskill makes the final decision, were aimed at allowing it to maintain the 250,000 cases it completed each year for police forces and fiscals across the country, while speeding up DNA, fingerprint, and drug tests for less serious cases such as housebreaking.
SPSA director of forensic services, Tom Nelson, said: "What we seek to achieve over the coming weeks is a consensus around which of these options strike the right balance between what the customers are looking for, and what generates the best efficiency for the public purse.
"We hope that we can have a constructive debate around this, and we are committed to engaging with everyone who has a stake.
"Together we want to ensure that within the resources available to us, forensic science makes the best possible contribution to delivering safer communities in Scotland."