Western Isles biggest music event begins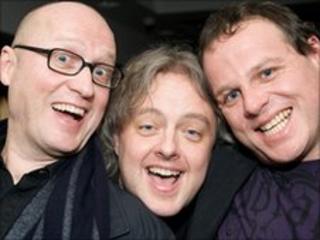 The Western Isles' biggest music festival is due to start.
The Hebridean Celtic Festival's line-up includes bands Runrig and The Bad Shepherds, plus singers Julie Fowlis, Imelda May and Iain Morrison.
Rockers Runrig have not performed at HebCelt since 2005, but signed up for its 15th anniversary year.
Venues are spread across the islands of Lewis and Harris and include a marquee sited on Castle Green in front of historic Lews Castle.
Ms Fowlis has performed previously at HebCelt, but said the anniversary event would be special.
She added: "The festival has always had a great mix of international names and more local names as well.
"This year there is more of a local flavour, but judging by ticket sales so far that seems to be attracting the same, if not more, of an audience which is great for traditional and Gaelic song in Scotland."
The festival runs until Saturday.