Safer school transport law promised by first minister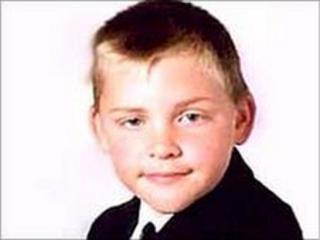 A measure on safer school transport tops the list of new planned assembly government legislation.
It follows a long campaign by the family of Stuart Cunningham-Jones, 12, who died in a school bus crash in 2002.
Social housing legislation is also planned in a smaller package of policies ahead of the May 2011 election.
First Minister Carwyn Jones also wants extra powers to move to an "opt out" policy on organ donation.
"We remain a government hungry for progress," said Mr Jones.
The size of the programme reflects the work still outstanding on measures on the Welsh language and local government, both substantial and complex pieces of legislation.
"The final legislative programme may be smaller than in previous years but it is by no means less important," said Mr Jones.
He added: "There are only 23 weeks between now and the assembly elections when the assembly will be sitting so we have had to temper our ambitions for this final programme."
It allows for the transfer of powers to Wales from Westminster.
Once powers are acquired through Legislative Competence Orders (LCOs), they enable the passing of Welsh laws called assembly measures.
Mr Jones said after the summer break, ministers would look at legislation on school transport.
The measure has wide cross-party support and is being introduced following a long campaign by the family of Stuart Cunningham-Jones, 12, who died in a school bus crash in 2002.
Stuart was killed and more than 30 others were injured after their double-decker bus careered off the road and hit a tree near the village of Ystradowen in the Vale of Glamorgan.
"This measure will improve the quality of contracted school transport and ensure that parents can have confidence in the transport that their children use to get to school," Mr Jones told AMs.
Tens of millions
Ministers would also tackle the "long overdue" measure on housing, bringing Wales in line with England in powers to regulate social housing providers.
Councils will also be able to apply to Welsh ministers to suspend the right-to-buy in areas of housing pressure, although this is likely to be fiercely resisted by the Conservatives.
The new legislation could enable the creation of a new Welsh housing investment trust, which would mean tens of millions of pounds more invested in social housing.
Mr Jones said he hoped the proposed school governance measure would in turn raise education standards.
His statement also included moves towards an "opt-out" policy for organ donation in Wales, as opposed to the current "opt-in" scheme.
"The majority of responses we received to the consultation supported a change to a soft opt-out system," said Mr Jones.
Any change won't take place until after next year's election.
He said the coalition government remained committed to pursuing other ideas, including management of caravan and park home sites, and areas randing from public health to the environment.