Force 'will meet costs' over Pope's Birmingham visit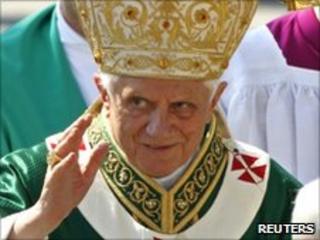 A police force is reassuring the public it will be able to meet costs over the Pope's September visit to Birmingham.
The cost to taxpayers of the Pope's visit to Britain could rise to £12m - up to £4m higher than previous figures, the government has said.
West Midlands Police promised a safe and secure environment when Pope Benedict XVI holds a mass at Cofton Park.
The force anticipates using money from its budget as well as government help.
Ch Supt James Androno said: "We're still in discussion I understand at a national level around whether or not some of the funding will be paid for from outside our budgets.
"That's work to be gone through.
"But that certainly isn't deterring us from planning what we hope will be, well fully anticipate will be, a very successful and safe event."