Italian police general jailed for drug smuggling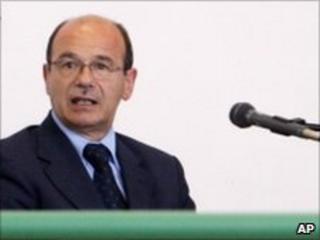 An Italian military police general, Giampaolo Ganzer, has been jailed for 14 years for drug smuggling and organising fake anti-drug operations.
Gen Ganzer was found guilty of using his work to import and sell drugs between 1991 and 1997, the newspaper Corriere della Serra reported.
Under the leadership of the General, officers had formed their own drug trafficking ring, the prosecutors said.
Gen Ganzer was among 14 people convicted in the case.
Italian media quoted prosecutors as saying that the General, who headed the Carabinieri's investigative division in Milan, had set up the smuggling ring to enrich himself and obtain "visibility and success".
Gen Ganzer was also ordered to pay a fine of 65,000 euro ($82,000; £55,000).