Queen's bodyguard awarded honour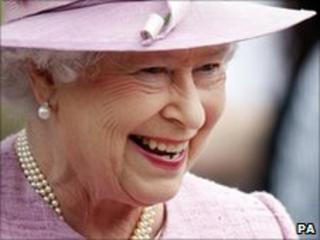 A former top soldier has been recognised for his 10 years service as adjutant of the Queen's bodyguard for Scotland.
Maj Gen Seymour Monro has been invested as a Lieutenant of the Royal Victorian Order (LVO).
The Army officer commanded the 1st Battalion the Queen's Own Highlanders in Belfast and the first Gulf War.
The bodyguard, called the Royal Company of Archers, performs ceremonial duties during the Queen's visits to Scotland.
Maj Gen Monro said he was "thrilled" to be honoured.
As well as his role in the Queen's bodyguard, he is chairman of Findhorn, Nairn and Lossie Fisheries Trust and sits on the board of CairnGorm Mountain Limited.
He is also chairman of an appeal raising funds for the redevelopment of a military museum at Fort George, near Inverness.
In 2001, Maj Gen Monro was caught up in a row over tests of women soldiers' ability to serve in the Army's frontline.
The Daily Telegraph reported that he had viewed field trials set for women as little more than "aggressive camping".