Helen Liddell goes to the Lords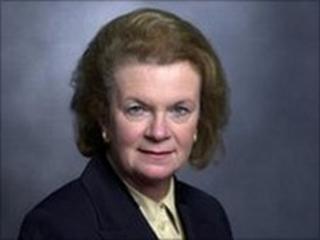 The former Labour Scottish Secretary, Helen Liddell takes up her seat in the House of Lords later.
She will be known as Baroness Liddell of Coatdyke.
Baroness Liddell was Scottish Secretary between 2001 and 2003. She also served as British High Commissioner to Australia from 2005-2009.
She was the first female general secretary of the Scottish Labour Party in the 1970s, at the age of 26. Her ministerial career began in 1997.
The former BBC Scotland economics journalist was also executive director of the Scottish Daily Record & Sunday Mail Ltd.
She was first elected to parliament in 1994 at the closely-fought Monklands East by-election following John Smith's death.
Her ministerial career began with her appointment as economic secretary to the Treasury.
In 1998 she became Deputy Secretary of State for Scotland and Education Minister, and then Transport Minister in 1999.
Baroness Liddell served as Minister of State for Energy and Competitiveness in Europe until January 2001, when she became Secretary of State for Scotland.