Children's champion under review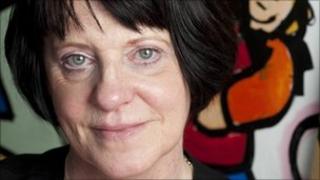 The role of England's Children's Commissioner is to be reviewed, the education secretary has said.
Michael Gove said there had been "continued debate" about the post's remit and how it compared with similar roles in other countries.
The review is part of the government's plan to "increase accountability and review the cost of quangos".
Dr John Dunford, general secretary of the Association of School and College Leaders, will carry out the review.
A Downing Street spokesman said the purpose of the review was to look at the role of the commissioner five years after it was set up and see if things could be done better.
Voice of young
The Children's Commissioner is charged with promoting the views and best interests of young people, representing their interests in public policy.
Currently the post is held by Dr Maggie Atkinson, who was appointed in October last year by the then Children's Secretary Ed Balls.
The appointment sparked a row, with Mr Balls being accused of choosing a political supporter for the job, after ignoring objections from a cross-party committee of MPs.
Dr Dunford said he would look with an open mind at the best way to give young people a voice and protect their rights.
"That is why it is important that I talk to young people themselves to hear their views about the best way to represent them.
"I will also be talking to a wide range of children's groups, people working in education and children's services, and looking at successful practices in other countries," he added.
In a statement, Ms Atkinson welcomed the review.
She said: "The Office of the Children's Commissioner is a public body so it is vitally important that we provide children with the most effective advocacy model, the very best value for money and also, that we are accountable for what we do.
"Over the coming months we will continue to champion children's views and interests through our busy and important work programme and we will be feeding our views on the best model for a strong, independent advocate for children into the independent review."