Edinburgh firefighter Ewan Williamson honoured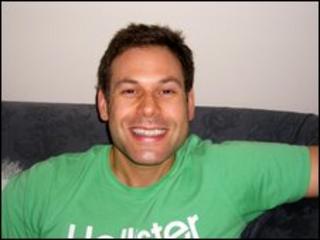 A minute's silence has been held in memory of an Edinburgh firefighter who was killed a year ago.
Colleagues honoured Ewan Williamson, 35, at stations across the Lothian and Borders area.
He died as he fought a blaze at the Balmoral Bar in Dalry Road in the capital on 12 July 2009.
New chief fire officer Jimmy Campbell laid a wreath at the foot of a plaque erected in Mr Williamson's memory outside the fire service headquarters.
Mr Williamson's colleagues from Tollcross fire station attended the ceremony, while his family were understood to be spending the day in private.
A spokeswoman for Lothian and Borders Fire and Rescue Service said the death had sent shockwaves throughout the service.
Describing Monday's service as "poignant", she said: "It was always going to be a difficult day and I think this day will be etched on people's memories for a very long time to come.
"It's undoubtedly had a huge impact on everybody that works at Lothian and Borders and across the other fire and rescue services as well.
"They all know how tragic a loss it has been for us and the impact it has had.
"We are thinking of Ewan's family and his partner because we know they will be feeling it, particularly today, at this difficult time."
The Fire Brigades Union said on behalf of its members: "We would like to express our admiration for Ewan's family, for the dignified and caring way that they have dealt with Ewan's death.
"Ewan's family have handled their loss with incredible grace and Ewan will always be in our thoughts."
An inquiry into the circumstances of the firefighter's death is still under way.