Kent Reliance and JC Flowers in joint venture talks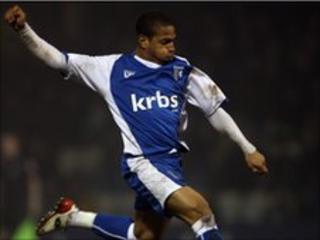 US private equity firm JC Flowers is in talks to buy a stake in Kent Reliance Building Society, it has been confirmed.
Kent has just 45 UK staff, but a deal would give Flowers the needed licence to operate and expand in the UK.
There has been speculation that Flowers, which unsuccessfully bid for Northern Rock in 2007, is looking to create a new UK bank.
Kent confirmed the talks in a stock exchange announcement.
The Financial Times had reported that New York-based Flowers would invest £50m into Kent and take a 49% stake.
Other reports have suggested that Flowers has identified up to ten other potential takeover targets.
Traditional banking
Flowers' move is part of what is expected to be a wider shake-up of the High Street banking and building society sector.
Since the banking crisis led to the part-nationalisation of both the RBS and Lloyds banking groups, the former Labour and current coalition governments said they wanted to encourage the formation of new retail bank operations.
The re-organised Northern Rock bank is to be sold, with the Virgin Group's Sir Richard Branson among individuals and companies interested in buying it.
A new operation, called Metro Bank, backed by a US banking entrepreneur, recently open two branches in London.
And now a group of group of leading UK businessmen is eyeing-up the purchase of state-owned banking assets such as Northern Rock and branches of Lloyds.
One of the businessmen, Lord Levene, chairman of the Lloyd's of London insurance organisation, told the BBC that there was a demand for a return to "simple" High Street banking.
"There is a real need for a bank which caters to the man in the street and caters to small business, and is not set on investment banking or foreign operations... in other words, a simple straight forward High Street bank," he said.
Lord Levene, whose new operation does not yet have a name, said customers were tired of banks that had lost the personal touch and "only dealt with them through call centres".
If Flowers was successful in securing a stake in Kent Reliance, it would be the first time that a private equity business had invested in a UK mutual lender.
Flowers, which appointed former head of the Financial Services Authority, Sir Callum McCarthy, as its European chairman, has also tried to buy Friends Provident.
No windfall
Members of Kent will not be entitled to a windfall, because the society will keep its mutual status under the deal with Flowers.
Analysts think that Flowers could add several other building societies to the Kent venture, creating a 'super mutual'.
Like the banks, building societies struggled during the financial crisis, with several taken over or merging, including Dunfermline, Cheshire, Derbyshire, Britannia.
Kent, formed in 1847, has about 180,000 savers and borrowers, and total assets of £2.2bn.
In its stock exchange announcement, the building society said the proposed deal with Flowers would "create a new corporate structure for the Kent Reliance business.
"If the new structure proceeds, it would allow for substantial new capital investment to support the business and would provide a means for the society's members to remain members of a mutual organisation," the statement said.
Bruce Packard, analyst at brokers Seymour Pierce, said that in the current climate it made sense for building societies to "attract capital from less traditional sources" such as private equity firms.