Rucksack full of cash robbed from man in Poleglass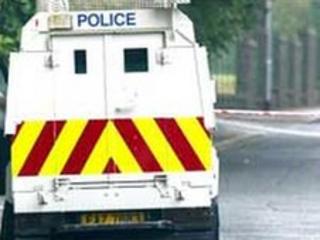 A man who was carrying a substantial amount of cash in a rucksack has been robbed in Poleglass, on the outskirts of west Belfast.
He was approached by three men at about 1240 BST on Sunday as he entered the Poleglass estate.
They took his rucksack from him before driving off in a car.
Appealing for information, police said the car was a silver Skoda Octavia with "ram" written on the side and had an Eagle Taxi sign on top.