Olympic's star at the Much Wenlock games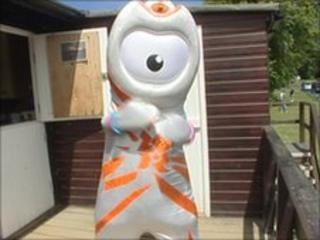 Athletes such as former world record holder David Moorcroft have been in Shropshire marking a town's annual Olympic games.
The community games, thought to be the inspiration for the modern Olympics, came to an end on Sunday.
A field in Much Wenlock has been the venue for the games since 1850.
Earlier this year, the town's contribution to the Olympics was noted with one of the 2012 Olympic mascots being named Wenlock in tribute.
Mr Moorcroft held the record for the 5,000m.
A doctor, William Penny Brookes, founded the games in 1850.
Mr Moorcroft said the Much Wenlock games had something for everybody which was the spirit of what Dr Brookes intended.