Call for assembly powers poll on day of two other votes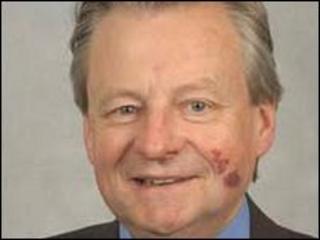 A referendum on more powers for the Welsh assembly should be held on the same day as two other polls, its presiding officer says.
Dafydd Elis-Thomas said he has no "constitutional objections" to it taking place on 5 May when the assembly elections and UK voting referendum are held.
Cost was the "overriding issue", he said.
Welsh Secretary Cheryl Gillan prefers early 2011 for the powers poll.
Deputy Prime Minister Nick Clegg announced earlier this month that the UK voting system referendum will be held on 5 May - the day of elections in Scotland, Wales and Northern Ireland.
At the time, a succession of Tory MPs criticised the planned date and Plaid Cymru's Elfyn Llwyd said it smacked of "contempt".
There were fears that the electoral reform poll would overshadow the other elections and concerns over so-called "voting fatigue" if they were held on the same day.
Lord Elis-Thomas told the BBC's Politics Show Wales that he believed the three elections on a so-called "super Thursday" would appeal to voters.
"I listened carefully to the statement made by the deputy PM the other week and I think it has changed things," he said.
"I suspect that the overall majority of people (in Wales) like me would rather spend one hour of valuable time voting on three questions rather than not doing the same thing over three weeks or three months."
'Respect'
The Politcs Show Wales has seen a copy of a letter written by the presiding officer to Mrs Gillan last week.
In it he writes that the cost of holding votes should be the overriding consideration.
"We also have to have regard in excercising constitutional principles to the socio economic realities, and treat the electorate with the respect they deserve as active citizens," he said.
"These reasons drive me to argue strongly for not incurring additional expenditure on polling during the next four years"
Mrs Gillan said last month that she believed the Welsh powers referendum should be held in the first quarter of next year.
She has submitted a draft question to the Electoral Commission which says: "Do you agree that the assembly should now have powers to pass laws on all subjects in the devolved areas without needing the agreement of Parliament first?"
But the assembly government said it is "disappointed" not to agree the words with her, and called it "deficient".
The commission has 10 weeks to consult on the question ahead of the referendum.