Call for Mhango asylum case intervention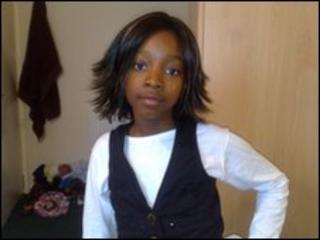 The prime minister has been asked to intervene in the case of a Malawian woman and her 10-year-old daughter who have been refused asylum in the UK.
First Minister Alex Salmond, Cardinal Keith O'Brien and Rt Reverend John Christie have called for Florence and Precious Mhango to be allowed to stay in the UK.
The pair, who face deportation later this week, had been due to board a flight to Malawi from Glasgow on Saturday but lodged a last-minute appeal.
In a joint letter to David Cameron, Mr Salmond, Cardinal O'Brien and the Rt Rev Christie said there was a great "depth of feeling" surrounding the case and that intervention was needed "immediately".
The letter said: "We have not made the decision to intervene in this family's case lightly.
"We are fully aware that the policy surrounding this issue is reserved. However, the depth of feeling for this family in Scotland is such that we must make this request."
The case arose after Florence Mhango, who arrived in the UK on her husband's student visa in 2004, separated from him in 2006.
Mrs Mhango and her daughter were meant to have left Britain in October 2007 - after her ex-husband's student visa ran out.
She has claimed that if returned to Africa, her daughter will be taken to live with her former husband's family and risk female genital mutilation.
The letter said: "Precious and her mother have been in the UK for seven years, Precious knows no other home.
"Her friends and schooling are here in Scotland. The Mhango family have settled well into Scottish society and have fully integrated into their local community.
"Deportation of this family will take Precious away from everything she knows, to be faced with an uncertain future.
"We are particularly concerned to learn that it is the firm view of Precious' mother, Florence, that Precious will be forcibly removed from her care if they are returned to Malawi."
The pair were placed in Dungavel Detention centre in Lanarkshire when their initial asylum application failed.
They were then taken off a flight to Malawi in November after their lawyer applied for a judicial review of their case.
On Thursday, a judge at the High Court in London said the UK government's decision to remove them was legitimate.
However, on Saturday the pair decided not to board the flight which had been arranged to return them to Malawi.
Mrs Mhango said she would continue her fight to remain in Scotland with her daughter.
The Home Office has up to three weeks to make its case for deportation.