UK profit warnings 'at seven year low'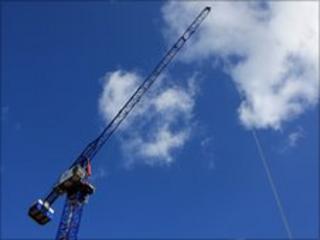 The number of UK-listed companies issuing profit warnings during the second quarter of 2010 was at its lowest level for almost seven years, a report has said.
Between April and June, 45 firms warned profits would be lower than expected, according to Ernst & Young, compared with 53 in the previous three months.
It was the first time this number had fallen below 50 since 2003.
But public spending cuts mean this is set to rise, the accountants added.
"UK plc could be in for another rough ride," said Keith McGregor, restructuring partner at the accountancy firm.
"A number of companies have already cautioned that they expect much tougher times ahead when further fiscal tightening reins in public sector and consumer spending."
'Crunch year'
There were six warnings from the travel and leisure sector, though the report said that four of these were directly linked to disruption caused by the volcanic ash cloud in May.
Other sectors to issue several warnings included construction and software and computer services.
Contract amendments or cancellations were the main reason for profit warnings, the firm said.
And of the 45 warnings, six were from businesses whose contracts were subject to cancellation or delay in the early stages of government spending cuts.
In last month's Budget, Chancellor George Osborne announced real terms cuts across all government departments of 25% over four years - except health and foreign aid which are ring-fenced.
It has since emerged that some departments have been asked to consider cuts of up to 40% in order to reduce the deficit.
Ernst & Young said that was "a theme that looks set to figure prominently in the year ahead".
"It looks like 2011 will be a crunch year," said Alan Hudson, also of E&Y.
He added that as well as the tightening of government spending and the rise of VAT to 20%, there was also likely to be an interest rate rise, with firms finding it more costly to borrow.