New Jersey lifeboat makes first rescue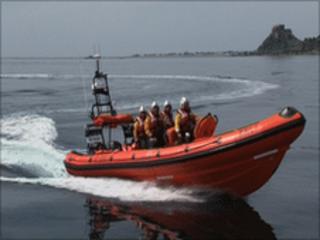 A new Jersey lifeboat has had its first call out, to rescue a stricken boat crew.
The new St Catherine's Lifeboat, which arrived in June, rescued five people on Saturday evening.
The five people were on board a rigid inflatable boat (RIB) which had broken down south of the Ecrehous reef.
The lifeboat reached the crew in 10 minutes and towed their boat back to St Catherine.