Super computer help for research and business in Wales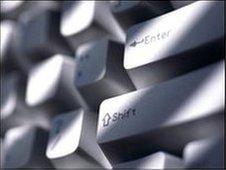 A £40m super computer project has been launched that will give businesses and universities in Wales access to the most advanced computing technology currently available.
High Performance Computing (HPC) Wales will provide computers that can handle and analyse massive amounts of data at a high speed.
The assembly government said it will help the economy by encouraging world-class research and development.
Researchers have welcomed the project.
The new technology will mean that tasks that usually take months using normal computers can be done in days or even minutes.
It can be used for many diverse tasks, such as facial reconstruction modelling, animated graphics, nuclear energy research, petroleum exploration, car crash simulations and airflows over aircraft wings.
The assembly government, which is helping to fund the technology, said it will give Wales a super-computing capacity and network at a scale not attempted anywhere else in the UK or Europe, which will help the country's economy and business competitiveness.
It will also help create over 400 jobs in industry, it added.
"The scale of this project is ambitious and will reach all four corners of Wales," said Lesley Griffiths, deputy minister for science, innovation and skills in the assembly government.
"It will speed up innovation from research carried out in Welsh universities through to commercial market ready products."
The main computer hubs for HPC Wales will be in Cardiff and Swansea, with links to Aberystwyth, Bangor and Glamorgan universities, along with University of Wales Alliance Universities and Technium business innovation centres around Wales.
More than 100 innovation collaborative projects between the universities and industry in Wales have already been identified that would benefit from HPC technology.
These range from modelling and simulating medical implants to analysing satellite images for monitoring environmental change.
Professor Ian Cluckie, Swansea University's pro vice chancellor for science and engineering, said the new technology would help researchers and businesses across Wales.
He said: "It will ensure that researchers, students and businesses have access to state-of-the-art high performance computing, that is required to undertake the internationally recognised research that drives the knowledge economy and underpins the Welsh agenda in crucial sectors such as health, science, engineering and advanced manufacturing."
Professor Noel Lloyd, chair of Higher Education Wales and vice chancellor of Aberystwyth University, added: "This is tremendous for Wales, both in terms of research capacity and the ways in which the higher education sector can work in collaboration to provide opportunities and training for business."
The assembly government is putting £24m into the five year project, including money from the EU Convergence programmes and £10m from the UK Department for Business, Innovation and Skills.
Funding will also come from collaborating institutions and private and research income.
Related Internet Links
The BBC is not responsible for the content of external sites.