Mephedrone seized during police raid in Perth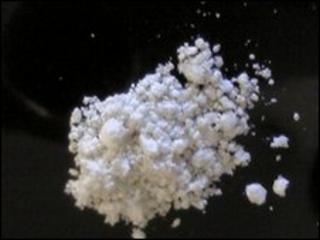 A large quantity of the recently banned drug, mephedrone has been seized by police in a raid on commercial premises in Perth.
Cocaine, ecstasy and diazepam, as well as two pill-making machines, pill capsules and £3,000 in cash were also found during the search in Friarton Road on Friday night.
A 47-year-old man has been arrested and charged in connection with the supply of drugs. Police said he was expected to appear at Perth Sheriff Court on Monday.
Mephedrone, used in plant food and also known as miaow miaow, MCAT and bubbles, was reclassified as a class B drug in April.