Asylum family lodge second appeal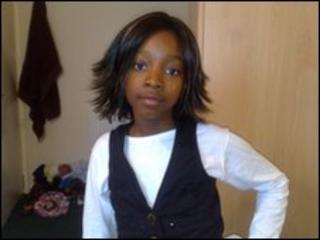 A Malawian woman who was refused asylum in the UK has lodged a second appeal against the decision.
Florence Mhango, 32, was due to board a plane for Malawi on Saturday along with her 10-year-old daughter Precious.
However the pair, who have been living in the UK for seven years, have remained in Glasgow.
Mrs Mhango claims that if returned to Africa her daughter will be taken to live with her former husband's family and risk female genital mutilation.
The case arose after Mrs Mhango separated from her husband while in the UK in July 2006.
Judicial review
She and her daughter were supposed to have left Britain in October 2007 - after her ex-husband's student visa ran out.
The pair were initially placed in Dungavel Detention centre in Lanarkshire where Mrs Mhango applied unsuccessfully for asylum.
They were then taken off a flight to Malawi in November after their lawyer applied for a judicial review of their case.
On Thursday a judge at the High Court in London said the UK government's decision to remove them was legitimate.
However, on Saturday the pair decided not to board the flight which had been arranged to return them to Malawi.
Mrs Mhango said she would continue her fight to remain in Scotland with her daughter.
The Home Office has up to three weeks to make its case for deportation.