Churchill's false teeth on sale at Norfolk auction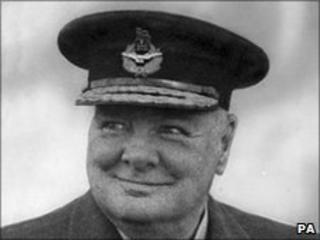 A partial set of false teeth made for Sir Winston Churchill are to go under the hammer at an auction in Norfolk.
The dentures, being sold by Keys in Aylsham, are expected to fetch up to £5,000 at the sale on 29 July.
The son of the dental technician who made the dentures has decided to sell part of a spare set, auctioneers said.
Keys' valuer Andrew Bullock said: "It is so quirky - one of those things which is so unusual that it could make a huge amount of money."