Government announces review of libel laws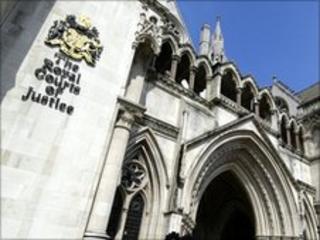 Ministers have said they are to reviews the laws of libel with the aim of bolstering freedom of expression and the integrity of academic research.
Justice Minister Lord McNally said the coalition would publish a draft bill for consultation early next year.
Campaigners have complained about the growth of "libel tourism", saying tough laws are encouraging people to bring costly legal cases in the UK.
Groups welcomed the prospect of a change to the law as a "real triumph".
The Conservatives and Lib Dems included a commitment to reform the laws on libel and defamation in their coalition agreement in May.
Striking a balance
The Lib Dems have been urging reform for some time, arguing that existing laws are unbalanced and being used to stifle legitimate journalistic inquiry and scientific research.
Debating a private member's bill on the issue in the Lords, Lib Dem peer Lord McNally said ministers intended to bring forward legislation of their own next year.
"Freedom of speech is the foundation of democracy," he said.
"We need investigative journalism and scientific research to be able to flourish without the fear of unfounded, lengthy and costly defamation and libel cases being brought against them.
"We are committed to reforming the law on defamation and want to focus on ensuring that a right and a fair balance is struck between freedom of expression and the protection of reputation."
'Delight'
The Index of Censorship said changes were needed to help foster academic debate and should not be seen as a licence for the media to publish what they liked.
"We are absolutely delighted about this but obviously there is a long way to go," said its editor Jo Glanville.
"There will be consultations and nobody knows what this will end up looking like. But it is a real triumph."
Among those seeking a change to the law is the atheist author Richard Dawkins.
He told the Lib Dem conference last September that existing laws "were illiberal and unjust" and appealed to litigants to settle disputes in laboratories not the courts.
But critics have warned that any changes need to be thought through extremely carefully to make sure that anyone who is damaged by inaccurate reporting and scientific claims can still gain legal redress.
The last Labour government sought to take action to reduce the costs of defending a libel case before it left office.