Russian spy Anna Chapman's British passport reviewed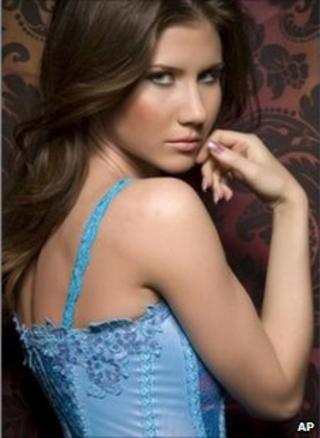 The Home Office says it is "urgently reviewing" whether to deprive Russian spy Anna Chapman of her British passport.
Her lawyer has said she would like to come to the UK as she has a passport through her former marriage.
Ten Russian agents were flown to Vienna hours after they admitted in a US court to being agents for a foreign country.
They were exchanged for four US spies freed by Moscow, two of whom were reportedly then flown to England.
A Washington-bound US jet carrying the four men stopped off at RAF Brize Norton in Oxfordshire where, unnamed sources told news agencies, two were dropped off.
British connections were alleged by Russian prosecutors at the trials of at least two of the men.
Igor Sutyagin was convicted of passing information about submarine and missile systems to a UK firm allegedly used as a front by the CIA.
Sergei Skripal was convicted of passing the identities of Russian intelligence agents working undercover in Europe to the UK's Secret Intelligence Service (commonly known as MI6).
'Swift action' urged
Ms Chapman, 28, worked in the financial sector for a few years after moving to London in 2002.
A Home Office spokesperson said: "The home secretary has the right to deprive dual nationals of their British citizenship where she considers that to do so would be conducive to the public good. This case is under urgent consideration."
Shadow Home Secretary Alan Johnson said it "cannot be in our interests" to let her settle in the UK.
He said: "The home secretary should take swift action, withdraw her UK passport and, if she is in the UK, deport her immediately."
The 10 Russian agents had pleaded guilty in New York to "conspiracy to act as an unregistered agent of a foreign country".
More serious money-laundering charges against them were dropped.
Prosecutors said the accused had posed as ordinary citizens, some living together as couples for years, and were ordered by Russia's External Intelligence Service (SVR) to infiltrate policy-making circles and collect information.