Bravery award for North Yorkshire fire rescue Pc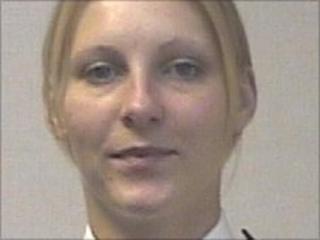 A police officer who helped to rescue a couple from a house fire has won a national bravery award.
Pc Sarah Lacy was off duty when she helped her neighbours escape from their burning home in Strensall, near York, in June 2009.
She received the bravery award for the North East of England region at a ceremony on Thursday at London's Dorchester Hotel.
North Yorkshire's police federation said she was a "credit" to the force.
'Highly commendable'
Pc Lacy, who is asthmatic, saw a man leaning out of a bedroom window of the burning house and helped him down with the use of another neighbour's ladder.
She then went into the house to rescue a woman and performed CPR on her until the ambulance service arrived.
Four members of the public, Grant Law, Lee Nicholson, Lee Lyons and Chris Cooper, also helped to rescue the couple and are to have their efforts honoured by the county's police federation.
North Yorkshire Police said: "Pc Lacy was key to the survival of both occupants and her bravery, despite her asthma, is highly commendable."
Mark Botham, chairman of the North Yorkshire Police Federation, said: "Pc Lacy acted in the highest traditions of the service and is a credit to North Yorkshire Police and the police service in general."