Man accused of golf club attack on officers in Portrush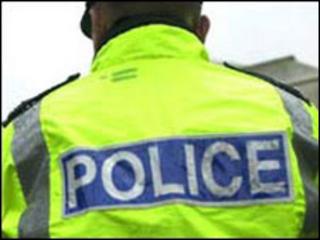 A 30-year-old man has been remanded in custody charged with attacking police officers with a golf club.
The incident happened at Eglinton Street, Portrush, on Thursday morning.
Remy Lafferty, of Glentaisie Park in the town, is accused of possessing a golf club as an offensive weapon and attacking five police officers.
He is also accused of disorderly behaviour and causing criminal damage by flooding a police cell by putting a blanket down a toilet bowl.
A police officer said he believed he could connect Mr Lafferty to the charges.
A defence solicitor said no bail application was being made and claimed the accused cannot remember anything about the incident.
Mr Lafferty is due to re-appear at Coleraine Magistrates Court via video link on 2 August.