Prince Charles will attend WWI soldiers' reburial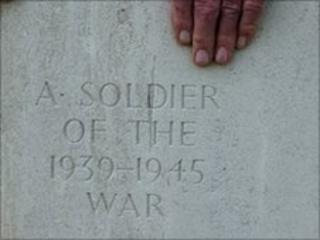 Prince Charles will attend the reburial of the last of the World War I soldiers recovered from communal graves in France, it has been announced.
He will visit Fromelles Military Cemetery in northern France on 19 July.
The prince, who will be accompanied by the Duchess of Cornwall, will also attend a reception for relatives.
The event will mark the 94th anniversary of the Battle of Fromelles and the last of the 250 soldiers to be re-interned.
The couple will also then visit Neuve-Chapelle Memorial, in memory of soldiers from South Asia who gave their lives fighting for the British Indian Army in WWI.
The Commonwealth War Graves Commission has worked to exhume and identify about 400 soldiers killed at the Battle of Fromelles in July 1916.
About 1,700 British servicemen and more than 5,500 Australian soldiers lost their lives in the two-day battle.
In the aftermath of the battle, the dead Allied soldiers were buried by their German counterparts. The graves were discovered in 2008.
As part of the identification process, experts took DNA samples from the bodies to try to find a family link with the help of the soldiers' relatives.