Nathan evicted from Big Brother reality show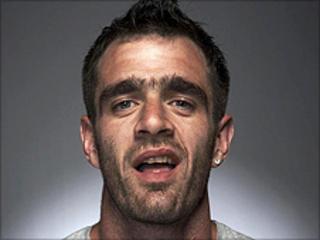 Nathan has become the fourth housemate to be evicted from Big Brother.
The Yorkshireman, who was nominated for eviction after losing a task, lost out in the public vote to Australian John James.
The 25-year-old trainee joiner from Bingley, West Yorkshire, received 89% of the votes.
Meanwhile, three new housemates are set to join the show including Keeley and Rachel, who failed to make the final cut on the series launch night.
Dorset student Andrew was too busy taking his exams to take part.
The new contestants are going to enter show through a "spaceship", according to the programme's producers.
The show unexpectedly lost a housemate earlier this week when squatter Shabby decided to leave the compound.
The 24-year-old, who had been saved from eviction by the public just days earlier, decided to leave after a dispute with other housemates at a party.