Warning over card cancelling woes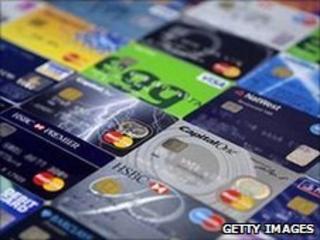 The consumer body Which? has called for changes to the rights of consumers to cancel regular payments made through debit and credit cards.
Each year hundreds of people complain to the Financial Ombudsman as they struggle to stop money wrongly coming from their accounts.
Which? says payments should be subject to the same controls as direct debits and therefore easier to cancel.
But the banking industry says it is not liable for this type of contract.
Cancellation rights
Funds are deducted from bank accounts or added to credit card bills after customers agree to what are known as continuous payment authorities (CPA).
Reg Nicholls from Cambridgeshire signed up for a virus checker for his computer as part of his internet package and agreed to a CPA.
But when he decided to change his provider, he discovered that the virus checking was now done by a separate firm which he could not trace.
As money continued to come out of his account for a service he was not using, Reg thought that, like a direct debit, he could tell his bank to stop making the payments.
However he found this was not the case.
"I wasn't really aware this was different from a direct debit. I felt really frustrated because it was my money, my account, yet I was powerless to stop the payments," he told Radio 4's Money Box programme.
Continuing liabilities
Many people are surprised that not even changing your card or closing your account is enough to stop their liabilities.
Michael Sproston from the Isle of Wight has ended up paying to insure the same motorbike with two different insurers.
He took out the first policy last year, paying for it on his debit card and, like Reg, agreed to a continuous payment authority.
Michael later upgraded his account and got a new debit card with a new card number - so when he switched insurer this year, he assumed the payments would stop, without him having to notify his former insurer.
"I made the assumption that because they didn't have the latest card details, that it wouldn't go through.
"I got a bank statement and I noticed my first insurance company had still managed to take the money out of my account."
Direct contract
Michael's insurer was able to get his new card details from Visa through a service it offers insurance firms to ensure customers are not left without cover when their cards expire or change.
And like Reg's case, it highlights the powers which firms have to keep extracting money from customer accounts unless they are contacted directly.
While Michael is still waiting for a refund from his insurer, Reg was able to persuade his card company that he had tried to cancel the contract and it agreed to reimburse him.
James Daley, money editor at Which?, believes banks should make it much easier for customers to end these contracts.
"What we want to see is the same kind of protection as consumers have with direct debits," Mr Daley said.
However the banks insist they have no liability as the contract is solely between the customer and the service provider.
"It's an arrangement that your bank will never see. There's no paperwork, there's nothing to share with the bank. They're invisible to bank staff," said Sandra Quinn director of communications for the UK Cards Association.
Bank assistance
The Financial Ombudsman Service believes banks could be doing more for customers.
It says it gets several hundred complaints each year about this method of payment, but it believes this may just be the tip of the iceberg.
The service's David Cresswell says that if customers have genuinely tried to cancel the contract, their bank should step in.
"Where you can give evidence to your bank that you really have tried to say to the company stop taking my money, we really do expect your bank to take account of that and help you."
BBC Radio 4's Money Box is broadcast on Saturdays at 12 noon, and repeated on Sundays at 2100 GMT.