Man charged over doorstep killing in Hertfordshire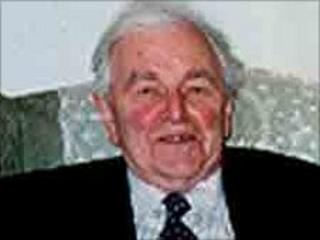 A 31-year-old man has been charged with the murder of a retired army officer on the doorstep of his Hertfordshire home.
Lt Col Riley Workman was shot in the chest in Furneux Pelham in January 2004 when he opened his door to a caller in the evening, sparking a major inquiry.
After a review of evidence, including identifying new witnesses, Christopher Puncheon-Docherty, formerly known as Nudds, has been charged with murder.
He is due to appear before Stevenage Magistrates' Court on 20 July.
Despite every effort and responding to the information available at the time, detectives could not bring anyone to account for the murder.
The regular review of evidence included a recent examination by Temporary Superintendent Bill Jephson working with detectives in the Bedfordshire and Hertfordshire Major Crime Unit.
He said: "The charging of Christopher Nudds has come about following a re-examination of all the evidence during which further opportunities were identified.
"The case still has to be heard before a court and to make any further comment at this stage would be inappropriate.
"We have made Lt Col Workman's family aware of this update and will keep them informed of our progress throughout."