Jealous Bedford husband left bomb at love rival's house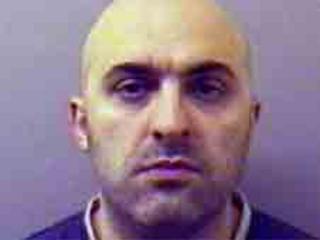 A man has been jailed for three years and nine months for planting a bomb outside the house of a married man who was having an affair with his wife.
Guiseppe Ammirato, 37, of Bedford, found a text to his wife from Anthony Stanley which read: "I love you."
He admitted making a device using butane gas, batteries and a micro switch and leaving it by Mr Stanley's Gladstone Road home last November.
Local homes had to be evacuated, Luton Crown Court heard.
Mr Stanley's wife had returned to the terraced house close to Bedford town centre with two young children.
Potential explosion
A bomb disposal team made the device safe and an expert who examined the components said it could have produced a fireball.
The court was told Mrs Ammirato met Mr Stanley at work in 2002 and began a "full blown" relationship during 2007.
Ammirato left home but had returned months later when he understood the affair was over.
He was traced through the items in the device as several had been bought locally over several months.
Ammirato, of Poppyfields, admitted making an explosive substance.
Judge John Bevan told him: "You reacted to your wife's ongoing affair by leaving a potentially viable device outside the front gate of the man who was having an affair with your wife."
He said the device "was unlikely to have gone off" but nevertheless he said there had been the potential for an explosion.
He said he was satisfied Ammirato had researched how to put the device together.
Kevin Molloy, defending, said "This is a crime of passion rather than a crime of hatred. It's emotion that has got in the way of reason."
He described his client as a devoted family man with a son and of previous good character.
He added: "He snapped and he did something very, very stupid."