Overcharging Droitwich dentist faces jail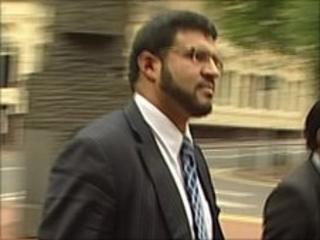 A dentist has been found guilty of two charges of conspiracy to defraud patients into paying inflated prices at his Droitwich practice.
Ikhlaq Hussain, 38, from College Road in the Alum Rock area, was accused of overclaiming from NHS patients from April 2002 until March 2006.
He was found guilty at Birmingham Crown Court. His partner, Jaspal Bachada, of Stourbridge, already admitted fraud.
Hussain will be sentenced next month and was warned he could be jailed.
The two men owned a practice in Blackfriars Avenue, Droitwich between April 2002 and 2006 where they committed fraud which amounted to £130,000, the court heard.
'Hiding records'
They advertised for patients on the NHS, but then gave them treatment choices which were private and the patients paid for the treatment not knowing that this was not standard NHS treatment, Michele Paduano, BBC Midlands Today Health correspondent who was in court said.
Investigators from the NHS Counter Fraud and Security Management Service examined over 2,500 files as part of the investigation which took seven years, the court heard.
The charge of conspiracy to defraud involved the destruction of records and also hiding records in a garden shed, prosecutors previously told the court.
Bachada and Singh had built up an empire of dental practices in the West Midlands in Birmingham, Walsall, Tamworth, Nuneaton, Warwick, Bromsgrove, Worcester and Lichfield.
Both have been suspended from practice by the General Dental Council.