Jail sentence for Peterborough internet dating rapist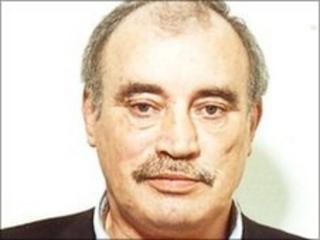 A man who raped a woman after meeting her on a dating website has been given an indeterminate prison sentence.
Phillip Hopkins, 57, of Broom Close, Glinton, near Peterborough, used a false name and photograph of a model and actor on his website profile.
Peterborough Crown Court heard he attacked the woman after picking her up from her Norfolk home last September.
He denied the offence but in May he admitted rape and having a firearm with intent to commit an offence.
The court heard Hopkins had claimed to be a wealthy businessman who advised the government on security matters.
Gun threat
Just before the date, he sent a text message to the 47-year-old victim saying he would have to send his personal driver to pick her up from her home in King's Lynn because he had to attend a meeting first.
However, the driver was actually Hopkins. The court heard that when he picked her up he had placed 12 roses on the back seat, two bottles of wine and a letter in which he apologised and said she was in safe hands with his driver.
She was then driven around Peterborough city centre and to the scene of the attack where Hopkins threatened her with a gun, put tape across her mouth, tied her up and assaulted her.
Hopkins was arrested on 23 September outside his place of work in Peterborough.
He was given an indeterminate prison sentence and told he would have to serve at least four years and 78 days before being considered for parole.
He will also remain on the Sex Offenders' Register for life.
Det Insp Becky Tipping said: "This was a pre-planned, shocking crime that left the victim traumatised and this is reflected in the sentence given today.
"The vast majority of people who use social websites are genuine but the internet can also be used by predators like Hopkins."